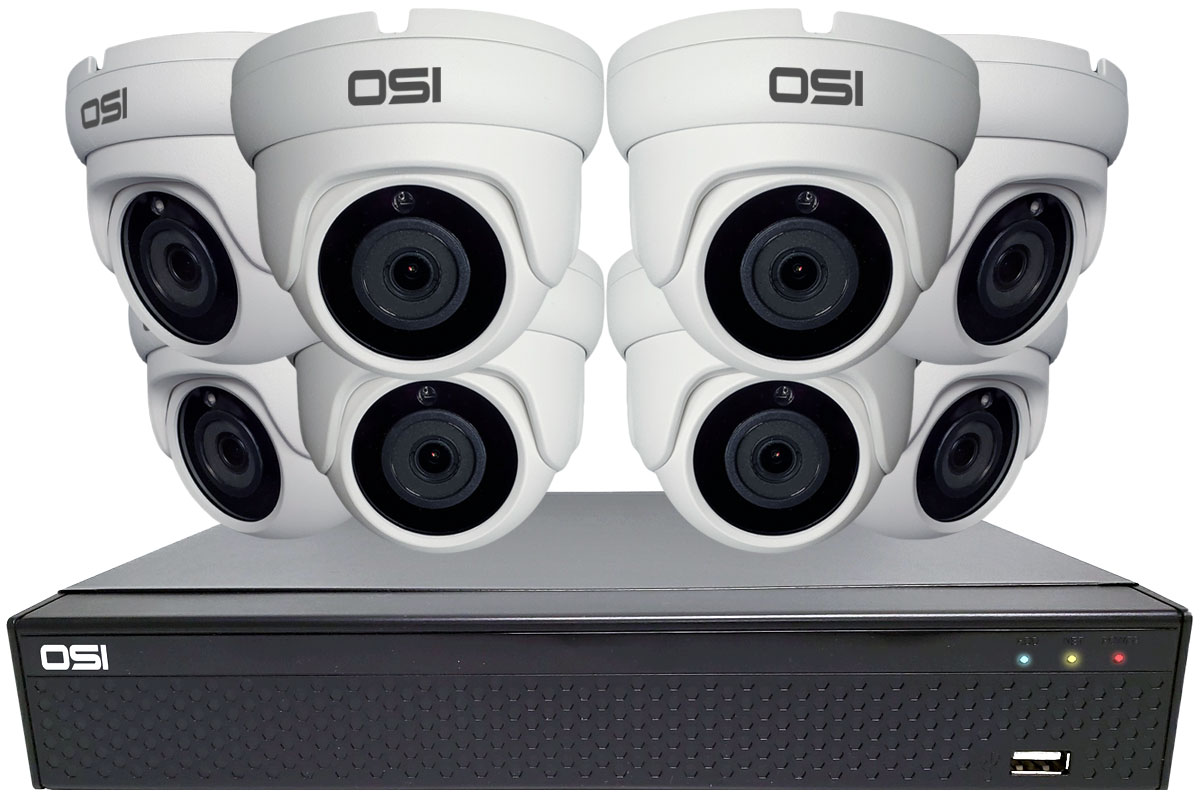 4K HD 4TB Security System with 8 Cameras
This powerful DIY wired 4K security system comes with everything you need and is designed to keep homes and small businesses safe without professional installation and monthly service fees. This security system is packed with the latest CCTV technology, such as weatherproof cameras with night vision and push notifications. Get amazing detail with 4K HD which is 4x the resolution of 1080p Full HD. It will also allow for greater digital zooms so you can see further into the distance. Zoom in closer with unprecedented clarity to essential evidence such as license plates and facial features. Download our Free OSI Go Direct Mobile App for remote viewing from anywhere. The box comes with everything you need for your DIY installation, including 65ft (19m) ethernet cables for each camera.
---
OSI-NVRKIT4K-8
SPECIFICATIONS
8
CHANNELS
4K DVR supports up to 8 cameras
8
CAMERAS
8 × 4K IP HD Dome cameras
65FT
NIGHT VISION
Maximum night vision range
4TB
HARD DRIVE
Maximum capacity 1 × 8TB hard drive
---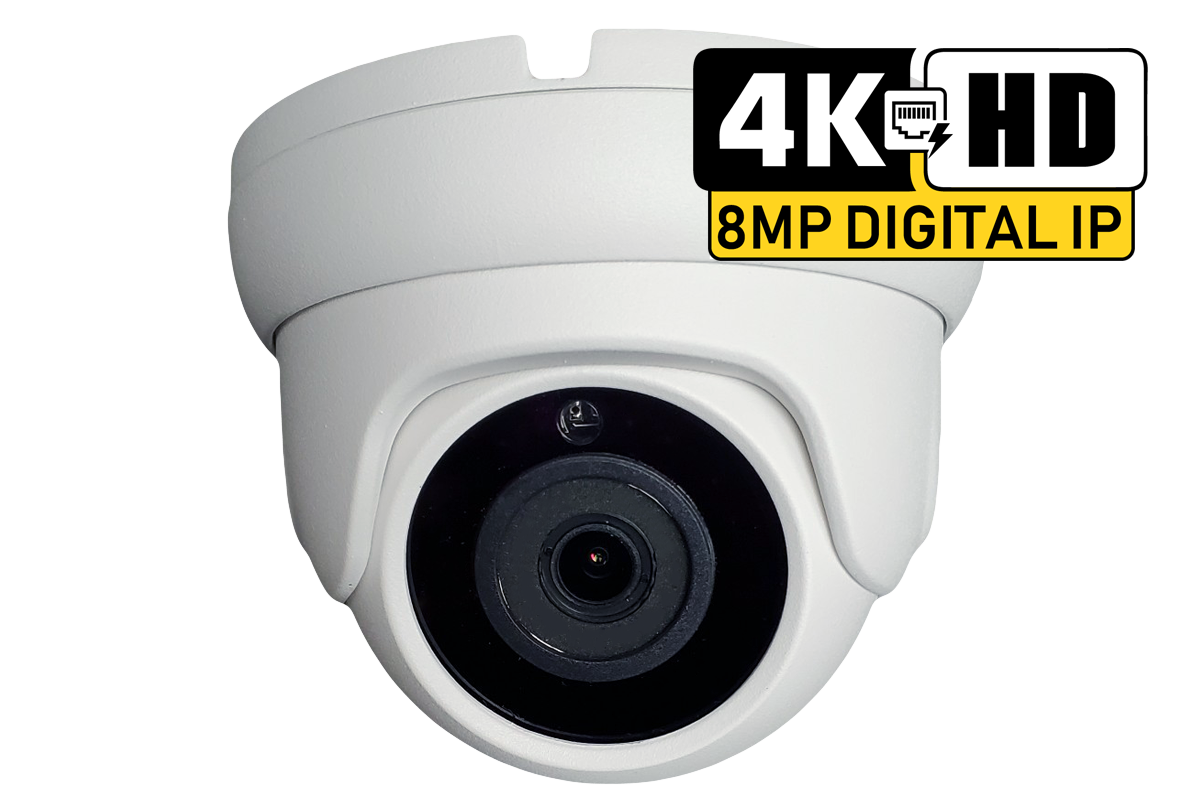 See Everything with Vivid 4k Sharpness
4K HD gives you 8.3 million pixels, which is four times a standard 1080P security system. Combining an integrated IR cut filter gives you brilliant detail, day or night, so you can distinguish faces and license plates. With 4× the amount of pixels as a 1080p HD security camera, this camera will not only provide you with incredibly sharp and vivid video, it will also allow for greater digital zooms while reviewing footage. This is because the higher number of pixels will keep distant details decipherable for longer as the digital zoom is applied.
---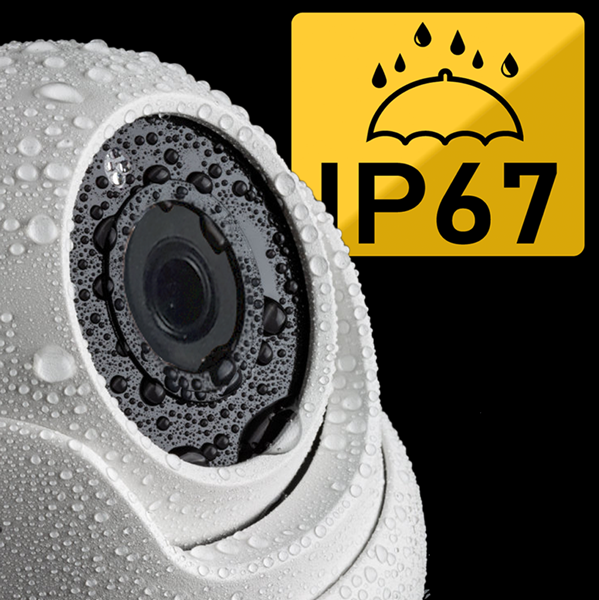 Built to withstand rain, dust and snow!
Mount these cameras outdoors! They are IP67 rated and have weatherproof design, meaning they're built to withstand rain, snow & heat all year round. So don't worry! Place them in the areas which are most important to you!

Remote viewing from anywhere at anytime 24/7
OSI Go Mobile smartphone app gives you a completely new level of freedom and power of managing security by monitoring your home or business from anywhere at anytime 24/7. Program the app to send you motion-activated push notifications straight to your phone to keep you connected to your property at all times. Simply go to your app store and type 'OSI Go Mobile, then download and install the app!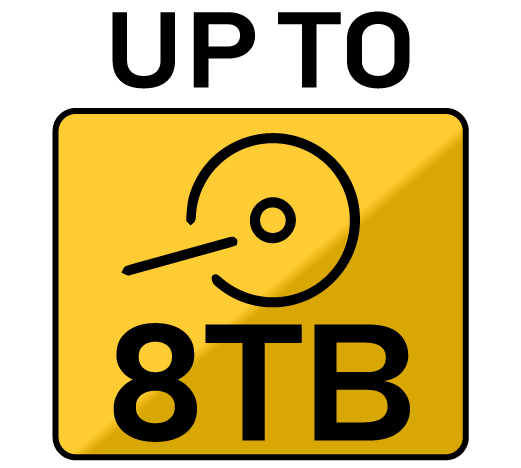 Upgradable to 8TB HDD
The already massive 4TB HDD can store months of recordings before it starts saving over older footage. Easily transfer videos to a USB stick or download via network. But if you desire more storage, this system can be upgraded to an 8TB hard drive which can give you virtually limitless storage if your NVR is set to record motion events.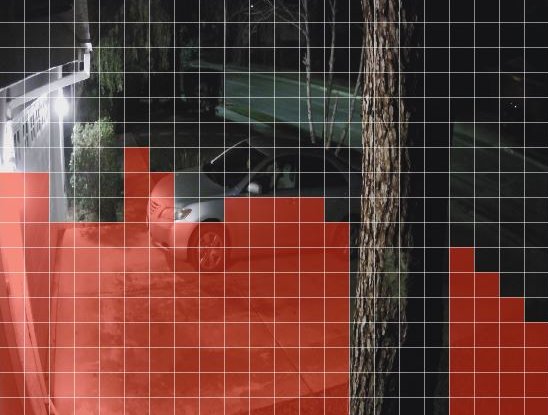 Regional motion zones
There may be certain areas of your property that you want to keep an extra eye on, such as the front or back door. Using the NVR, you can program specific motion zones so that they are customized for heightened sensitivity (the amount of motion needed to register that movement) and threshold (how much motion is needed before creating a motion "event"). That way you can highlight important spots such as entranceways so that even the slightest motion will trigger the camera to start recording while other areas would require a higher level of motion in order for the camera to start recording.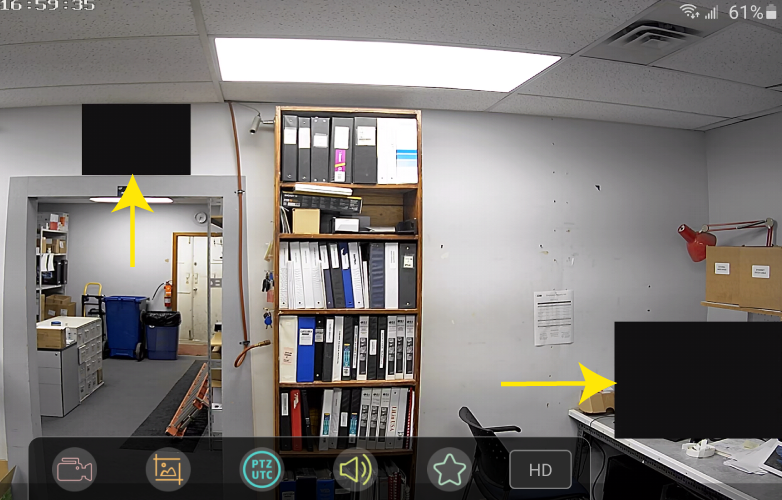 Privacy Masking
In the event that the camera is facing a specific area that you absolutely do not want recorded, simply activate the privacy masking option. Use the NVR to draw a square around the spot(s) you don't want the camera to record, such as an inside window, and they will be blacked-out in your video footage. In this example the business wants to be able to monitor the back door and room entry but does not want important info displayed above the door or the seating area where an employee is working to be monitored or recorded .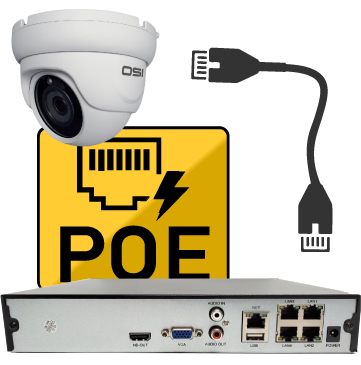 Simple PoE Setup
Save your time with a simple setup process that can get you up and running on the OSI Go Mobile app in no time at all. You don't have to be tech savvy to get setup quickly and painlessly. Simply power it on, download the app, scan the QR code, and within just a few taps you're ready to go. Day to day operations are a breeze thanks to the simple interface which allows you to take advantage of the camera's powerful features.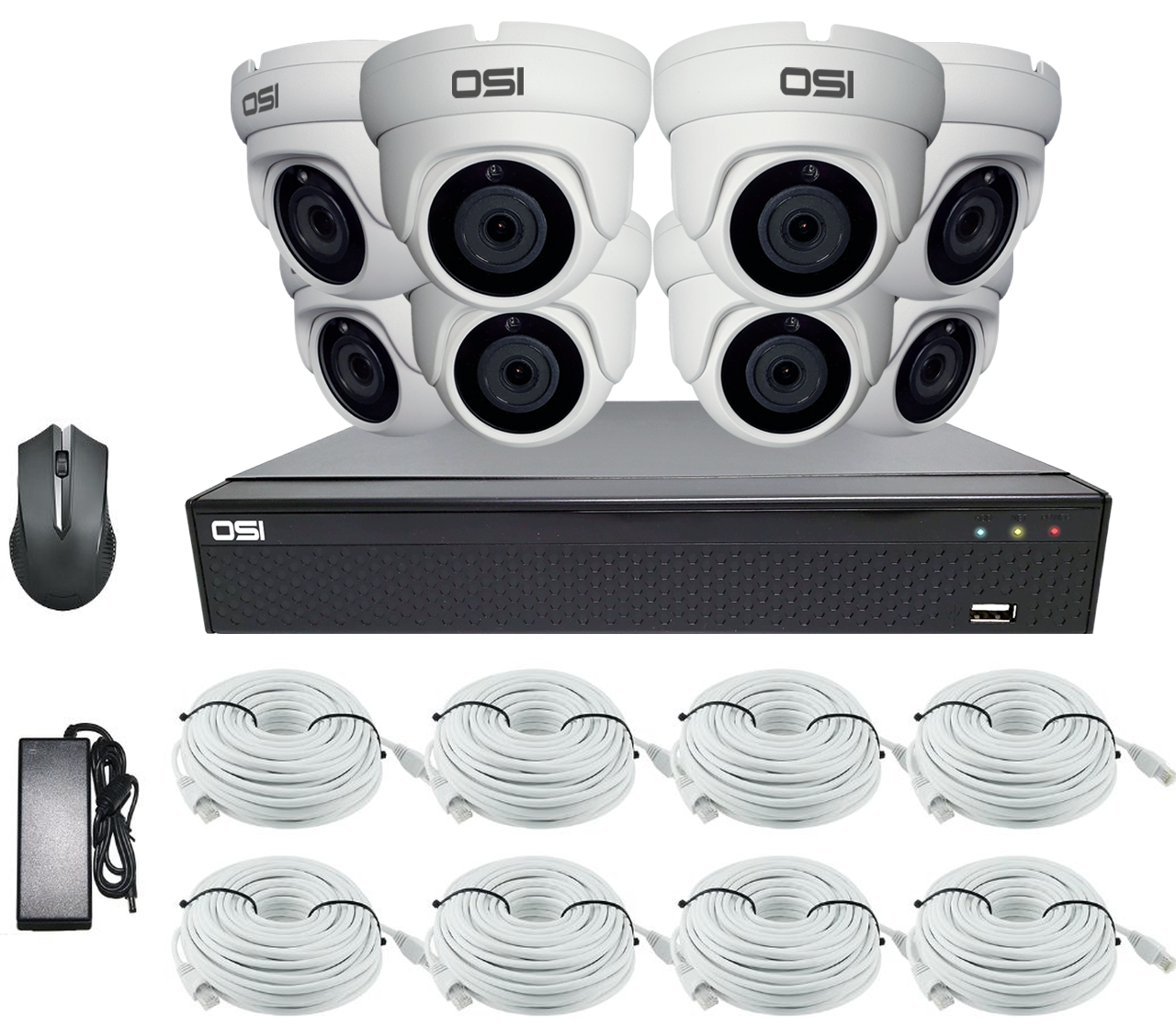 What's Included?
Our security camera systems come with everything you need to set up a surveillance system. This includes the security cameras, cablesand any video management software, and an NVR to record and save video files. Our DIY systems are easy to install and do not require professional installation. If you run into any problems just call, email or use our chat to contact our customer support line!
1x OSI-NVRKITD4K-8
1 x 8-Channel NVR
8x OSI-IPD-4K IP 4K Indoor/Outdoor dome cameras.
8 x 20M (65') Network cable
1x Mouse
1x NVR Power Adaptor
Reviews