OSI Wireless PIR Motion Sensor
Protect your whole home with a these OSI PIR Motion sensors that can be paired to your OSI Smart Wireless Alarm System. PIR Motion Sensors provide maximum coverage in your home, pointing at important "choke points" such as entry ways, hallways and stairwells. If you are needing additional PIR Motion Sensors for your OSI Smart Wireless Alarm System, then these are the sensors you've been looking for.
OSI made these accessories available separately so customers can expand their OSI Smart Wireless Alarm System.
EASY INSTALLATION: Just screw on wall with provided screws and wall anchors, no wiring, easy to use.
MAXIMUM SECURITY: Fortify your existing Wireless Home Alarm System with this additional motion sensor to get maximum coverage pointing at important entry ways, hallways and stairwells.
WORKS WITH OSI SMART WIFI ALARM SYSTEM:Connect these motion detectors to form an effective standalone home house apartment security system.
IMPORTANT! WATCH THE INSTALLATION VIDEO! For more placement tips, do's and do nots located in the Video Tutorial tab on this page.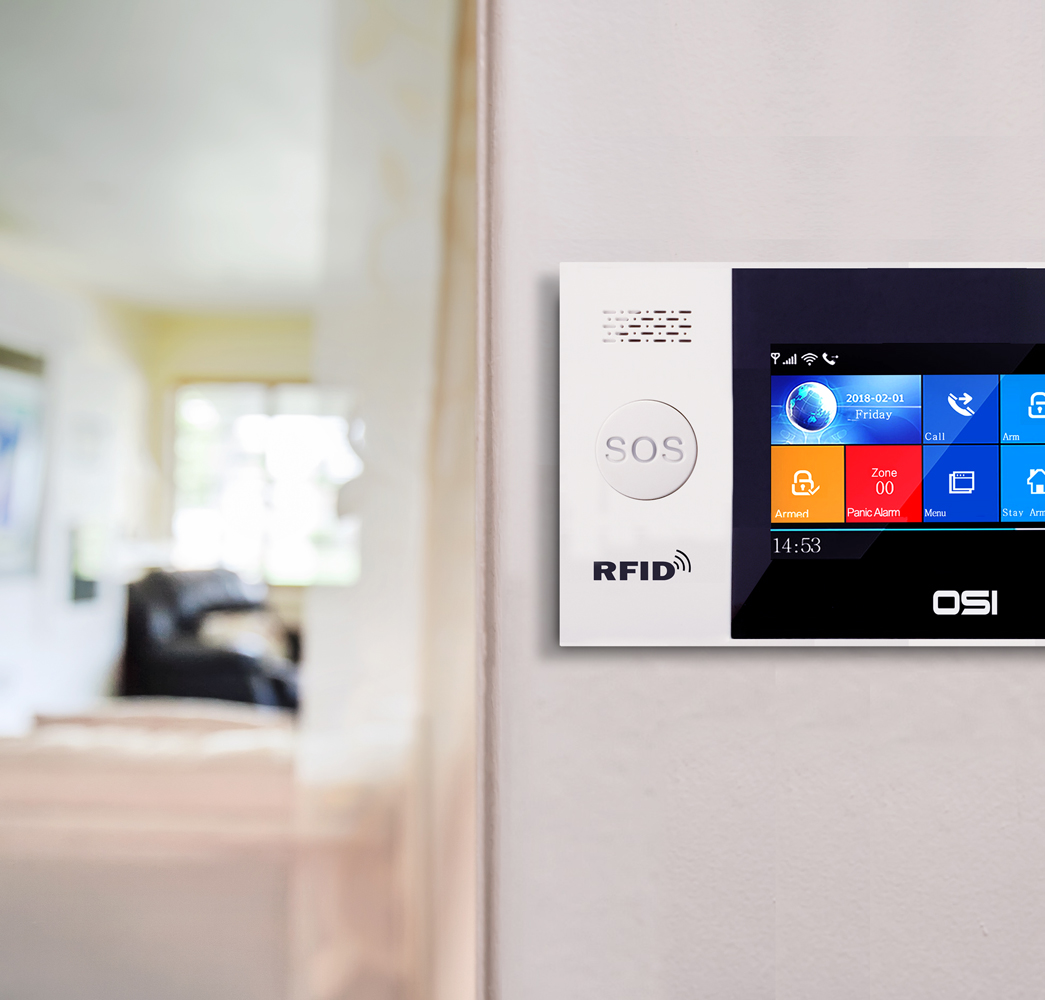 Use with the OS Smart Wireless Alarm System
Our OSI Wifi Alarm System is a low commitment, easy to set up, and effective self-monitoring DIY system. Suits perfectly for home owners, small business owners, and is especially favorite for renters of all types and those who need to move frequently for their job! Since hard wired installation are not allowed in rental units, this is an affordable solution to get you protected where ever you go. Set up within minutes but feel protected 24/7!
Quick Installation Guide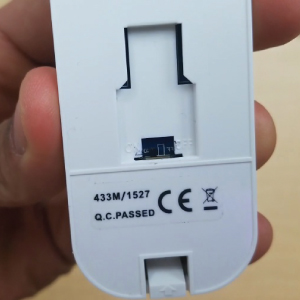 STEP 1: Program Sensor
Move switch from off to on position. Then go into the OSI Smart Wireless Alarm System display menu and program sensors (select NAME, MODE and ZONE#). Press the check mark to confirm and start pairing process. Note: ensure the sensor is close to the osi alarm system when pairing. connects to 2.4 GHz Wi-Fi.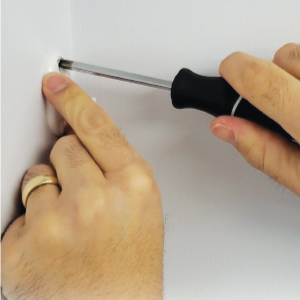 STEP 2: Screw base onto wall
Screw base on to the wall. Ensure you use the plastic wall anchors if placing on drywall and there is no stud behind it. You do not need anchors if you are screwing into a hard surface.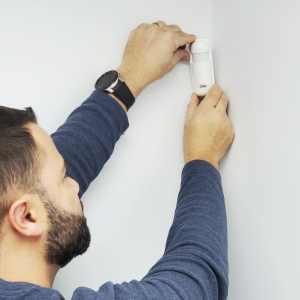 STEP 3: Insert sensor to base & position
For best results position this between 6' to 8' high and point the motion sensor towards "choke points" such as entry ways, hallways and stairwells. Do not install close to heat sources or point towards moving objects such as fans or curtains which may blow from open windows.
NOTE: For set up help, placement tips, do's and do nots please watch installation video on this amazon product listing page
What's Included?
1x PIR Motion Sensor
1x Manual
Screws & plastic wall anchors
Specifications
Working voltage: DC 3V (2x AAA Batteries)

Static current: ≤20uA
Emission current: ≤25mA
Detecting distance: 12m(wide angle)
Emission distance: ≥120m (open area)
Detecting angle: 110°
Operating temperature: -10°C ~+50°C
Feature
MCU control
Low power alert function
Automatic temperature compensation technology
SMT design, anti-RFI & anti-EMI
Low power consumption, long battery life
Wireless frequency: 315MHz/ 433MHz/ 868MHz
Elegant appearance, PC material, anti scratch.
Red LED light
(No reviews yet)
Write a Review