*Currently not available on Walmart USA
1080PSmart Indoor Wireless Mini Security Camera
Meet the OSI Smart Mini Camera, a hassle-free wireless camera solution for use standalone or expansion of your existing home security system. No drilling. No re-wiring. Simply place it where you want to cover, plug into a power source and connect to your Wi-Fi network. Then download the powerful Smart Life app on your smartphone, which lets you keep an eye on your property and loved ones day and night.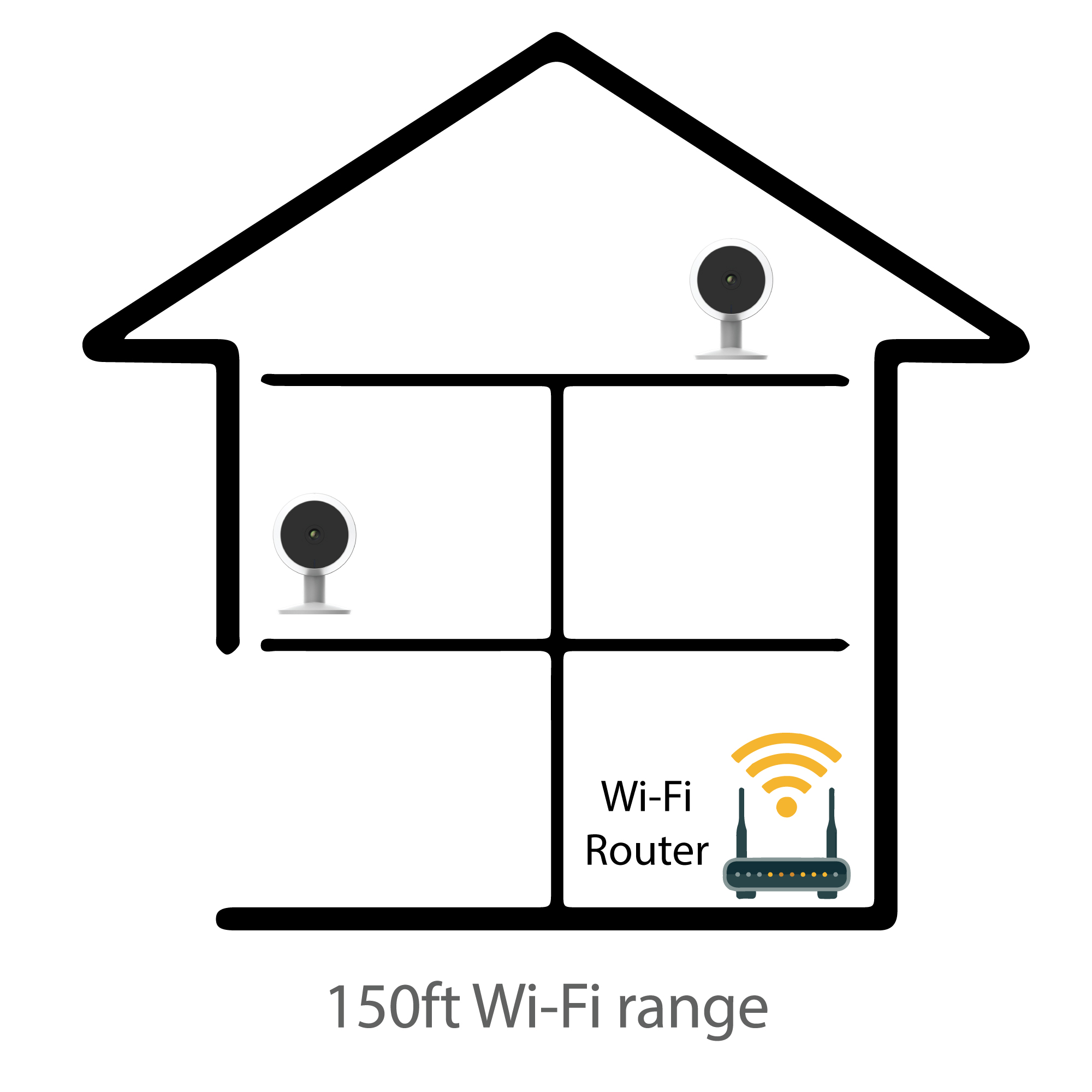 Connect Seamlessly
Wirelessly connect the OSI Smart Mini Camera to your network for a quick, hassle-free setup. Connecting your camera via Wi-Fi allows you to place it anywhere in your property to ensure you get the coverage you need. With a 150ft range, you'll never have to worry about it losing its connection to your wireless router. Simply plug your camera into a power source and streamline your system by cutting your dependency on data cables.
---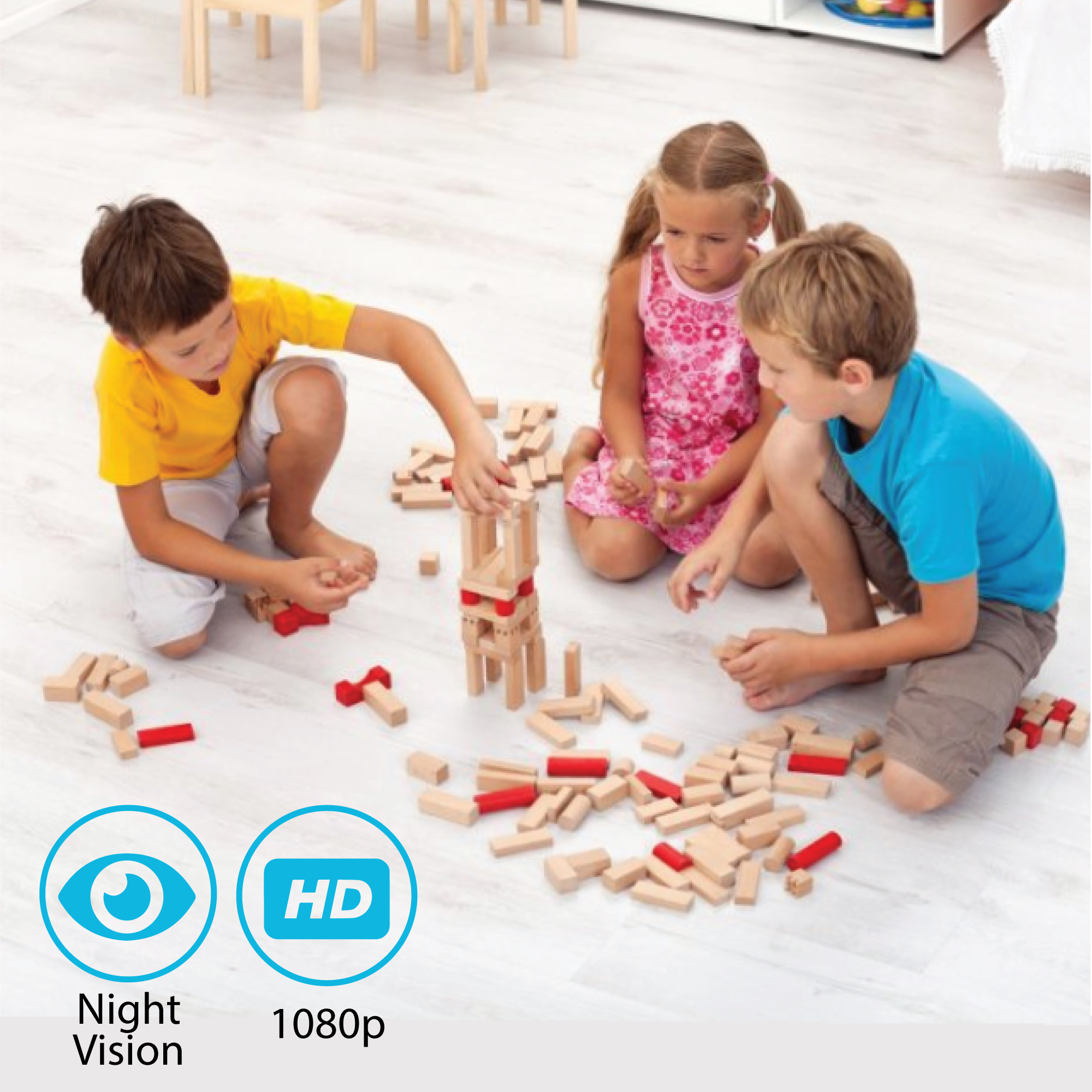 View All the Details, Day and Night
The camera boasts stunning HD 1080P resolution that will allow you to see all the fine details in your field of view. Additionally, you can depend on the camera at night with its exceptional IR night vision. See up to 33ft in the dark to view your residence at all times.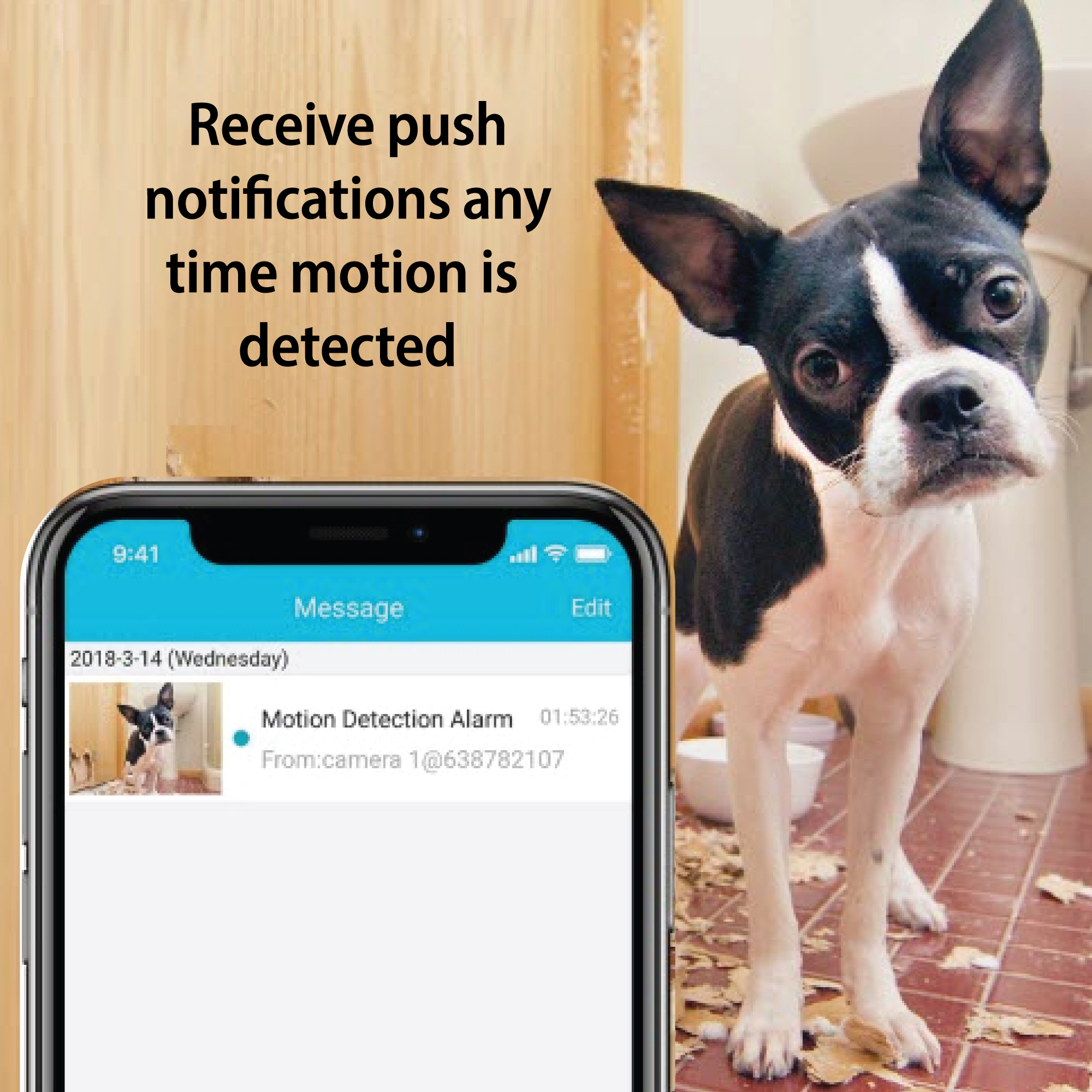 Gain Complete Awareness to Your Camera's Surroundings
Receive push notifications to your mobile device any time motion is detected in your camera's field of view. When you are notified to movement on your camera, you will be able to view your live footage and review the event that triggered the camera's motion detection directly from the Smart Life app!.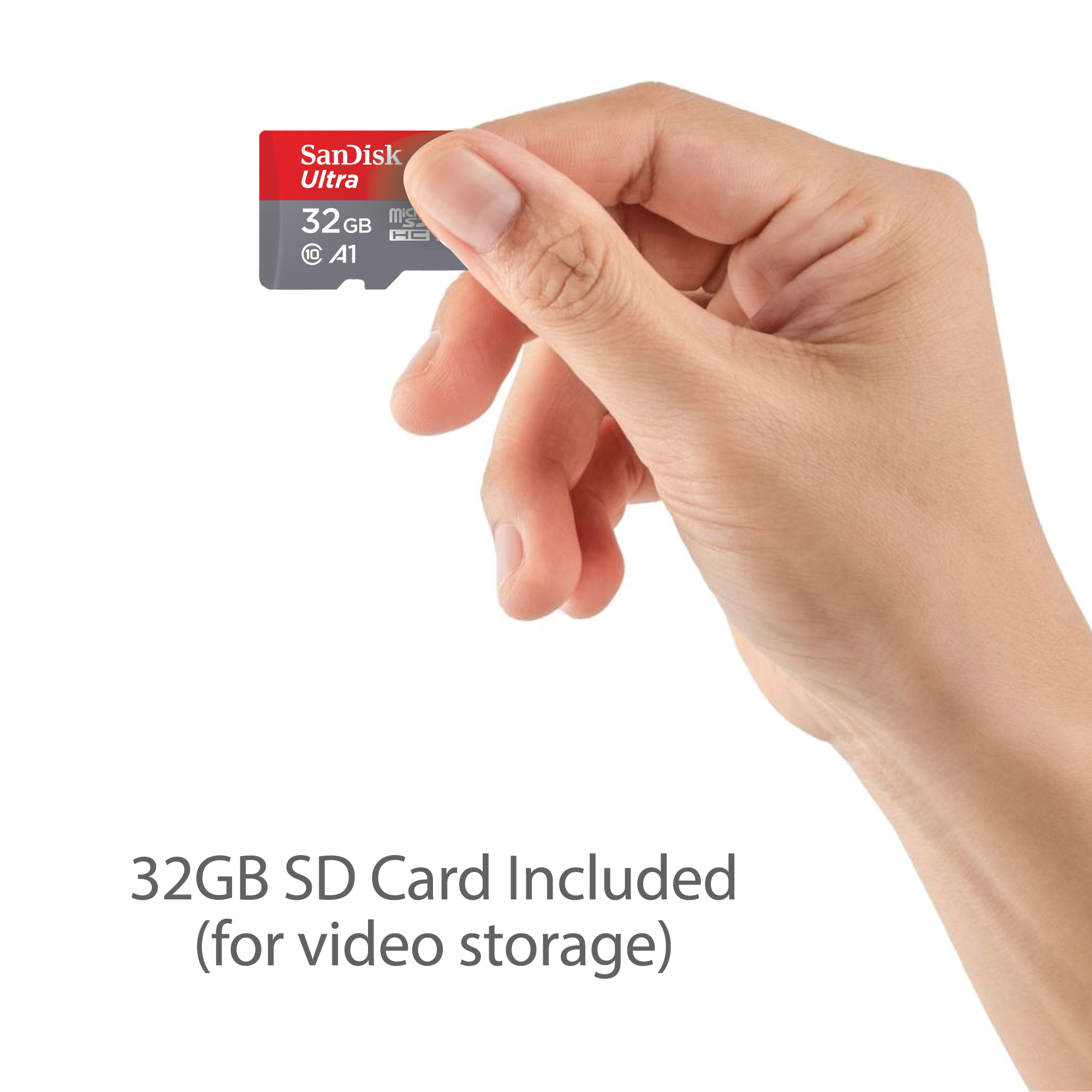 Storage for your video
Store motion-activated recordings right to the included SD Card! Access video from the Smart Life app from anywhere conveniently from your phone. This gives you the option for a cost-effective alternative to the subscription-based cloud storage which we also offer
Place the Camera Anywhere with Ease
Easily mount the OSI Smart Mini Camera wherever you need as its diminutive size makes it perfectly portable.
---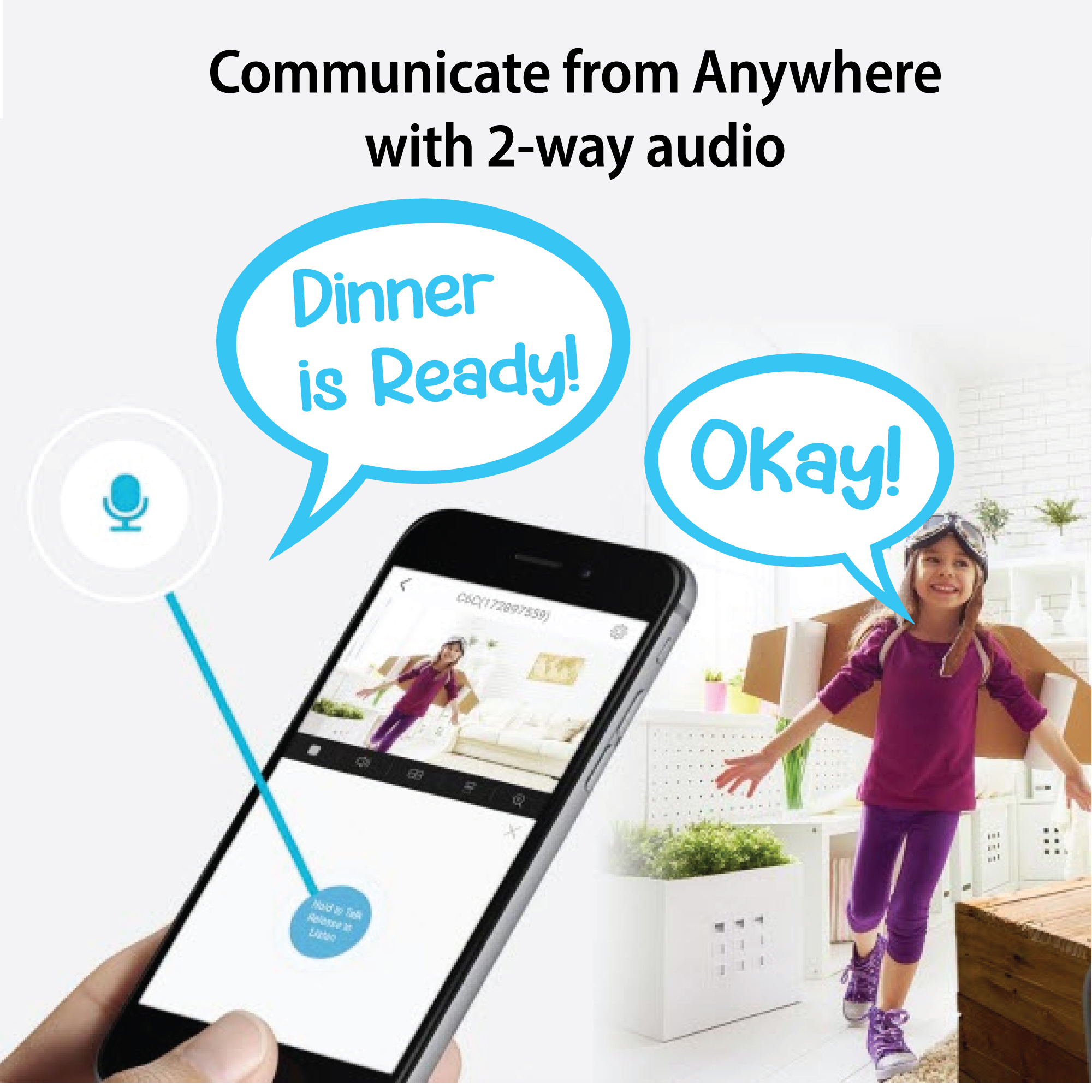 Communicate from Anywhere
The OSI Smart Mini Camera features built-in 2-way audio that allows you to communicate with anyone near the camera via our mobile app. Communicate with loved ones while you are away or calm your pets from a distance by speaking through the camera. Keep vocal contact with anyone at your property regardless of where you are.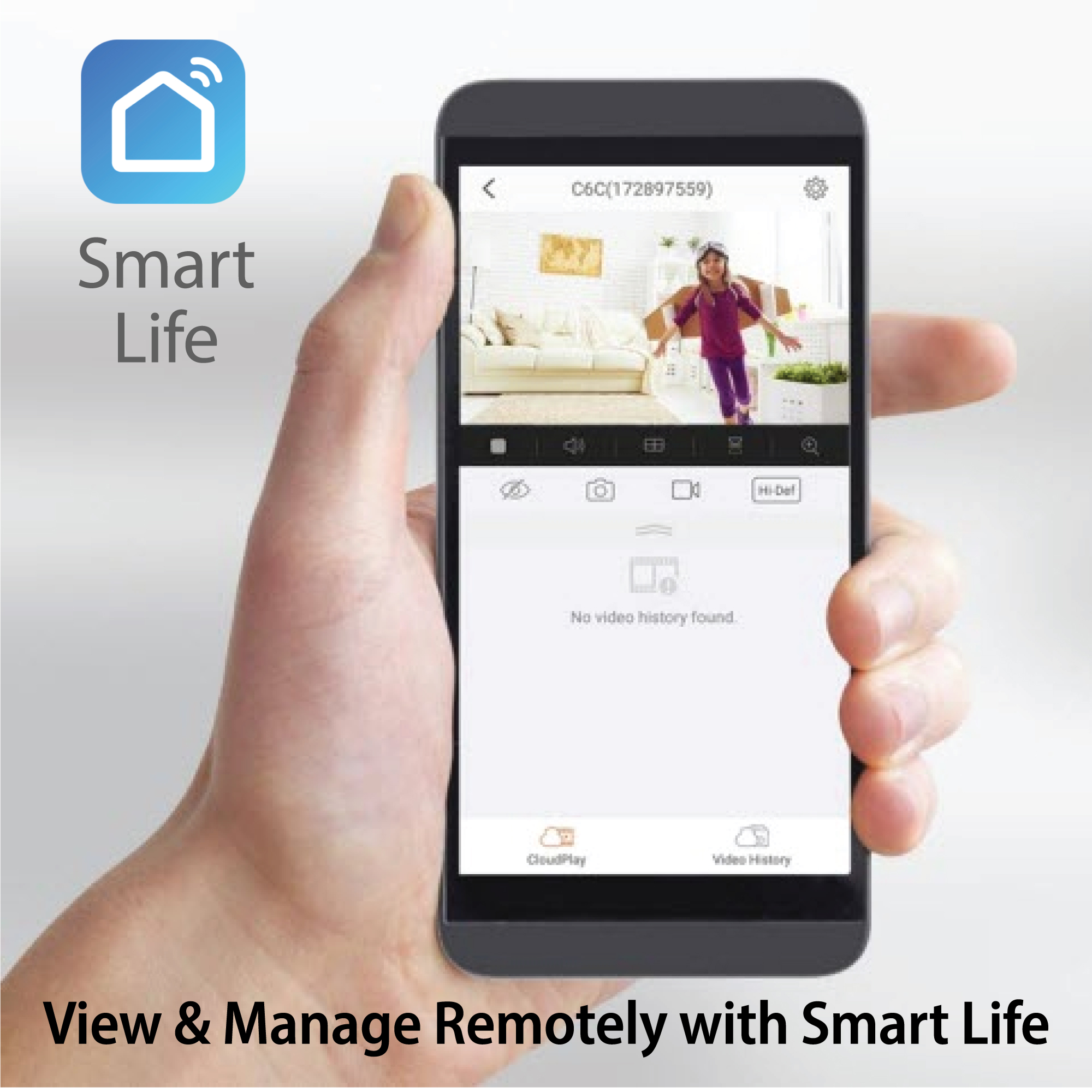 View and Manage Remotely
View your live footage, review your recordings and manage your OSI Smart Mini Camera settings by downloading the Smart Life app from Google Play or the App Store. Never worry about being away from your property again as you will be able to maintain visual and audio contact using the app. Enjoy your new window into your home or business anytime, anywhere.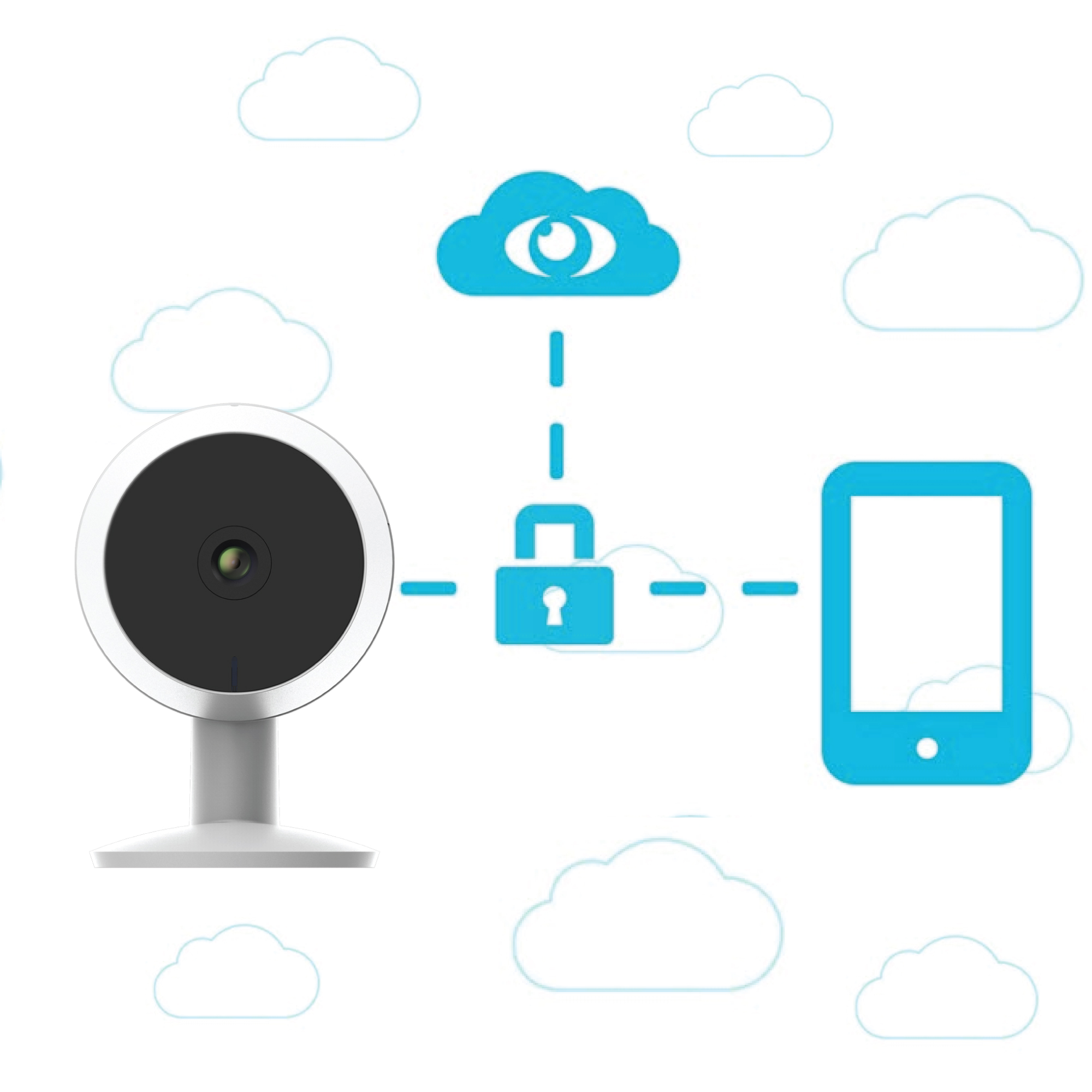 Stay Secure with Cloud Storage
Although we include a FREE 32GB SD Card for video storage you can also have a choice to use secure cloud-based storage options (yearly fee). The cloud service is 100% secure with advanced encryption and user credential requirements to ensure your safety and privacy.
---
Full HD 1080P
Full HD 1080P (1920 x 1080) 2.1-megapixel resolution brings you a clear view of your property at all times.
2-Way Audio
Built-in mic and speaker for two-way audio, to keep in contact with anyone in the near vicinity of your IP camera.
Smart Motion Detection
Smart customizable motion detection keeps you alert to the movements and people that matter in your camera's field of view.
Night Vision
IR night vision up to 33 ft. for extreme low light coverage, ensuring your high-quality view of your home even in the dark.
32GB SD Card Included
Built-in microSD slot with included 32GB SD Card (Max up to 128GB SD Card can be used) for easy local storage to guarantee you keep all your important footage.
Remote Viewing with Smart Life App
View and manage your footage remotely with the free Smart Life mobile app and stay alert to any significant event on your property with motion detection push notifications.
Easy Set-up
Simple plug-and-play set up - no drilling required. All you need to do is plug the Micro USB end into the camera and plug the other end into an electrical outlet.
Works with Alexa and Google Home
Use "Alexa" or "Google" voice commands with this camera.
Cloud Storage Available
If you rather have your video storage kept in a safe place, you can sign up for a low yearly cloud service. The cloud service is 100% secure with advanced encryption and user credential requirements to ensure your safety and privacy.
What's Included?
The OSI Smart Mini Camera comes with everything you need to get you and your belongings protected. Buy more cameras or add other OSI Security products such as the OSI Alarm System and monitor all from one app. Our DIY systems are easy to install and do not require professional installation. If you run into any problems just check out our how to videos in the download section of this page, call, email or use our chat to contact our customer support line!
1x OSI-CAM-IM01 - OSI Smart Mini Camera
1x 32GB SD Card
1x Power Adaptor
1x USB Cable
2x PIN (For resetting camera)
2x Adhesive (for wall mount)
1x Manual
(2 reviews)
Write a Review
Reviewed in the United States on February 23, 2022
Verified Purchase

I purchased OSI's solar camera last year and it's been excellent, so I decided to purchase a few more cameras for around the house. I needed something that I could keep plugged in at all times because this winter has been too cold for the solar camera, and so far the new cameras have been awesome!
The OSI floodlight security camera is an absolute must! The motion light is super bright and can be adjusted to your preference, and I also love the video quality. I had some questions about the settings, and OSI's tech support responded right away. Nice to know some company's still offer great support!
I also purchased the OSI mini camera to keep an eye inside my house while I'm away, and this does exactly what I was hoping for.
Very impressed so far!

The item arrived on time and was exactly as described. I previously purchased the OSI 14 piece alarm system and have been extremely happy with it. When I found out that OSI had cameras that I could add to our security system, I ordered them right away!
I purchased the bullet camera for outside to keep an eye on our driveway and unwanted traffic on the street. I also got the mini camera for inside the house for added peace of mind while we're away. Both cameras were super easy to setup and just like the alarm system, they have a video for setting up the bullet camera that was awesome!
Having the OSI alarm system is fantastic, and now having the OSI cameras brings me a whole new sense of security. If the alarm goes off while I'm away, I can now view the cameras from my smart phone to see if there's anything going on around or inside my house before going back home or calling the police. I can also playback the recorded video through my phone in case I miss anything.
I really love the fact that the cameras use the same Smart Life app as the alarm system. This makes it super convenient to manage all my security devices.
Best of all I have a complete security system with no monthly fees!