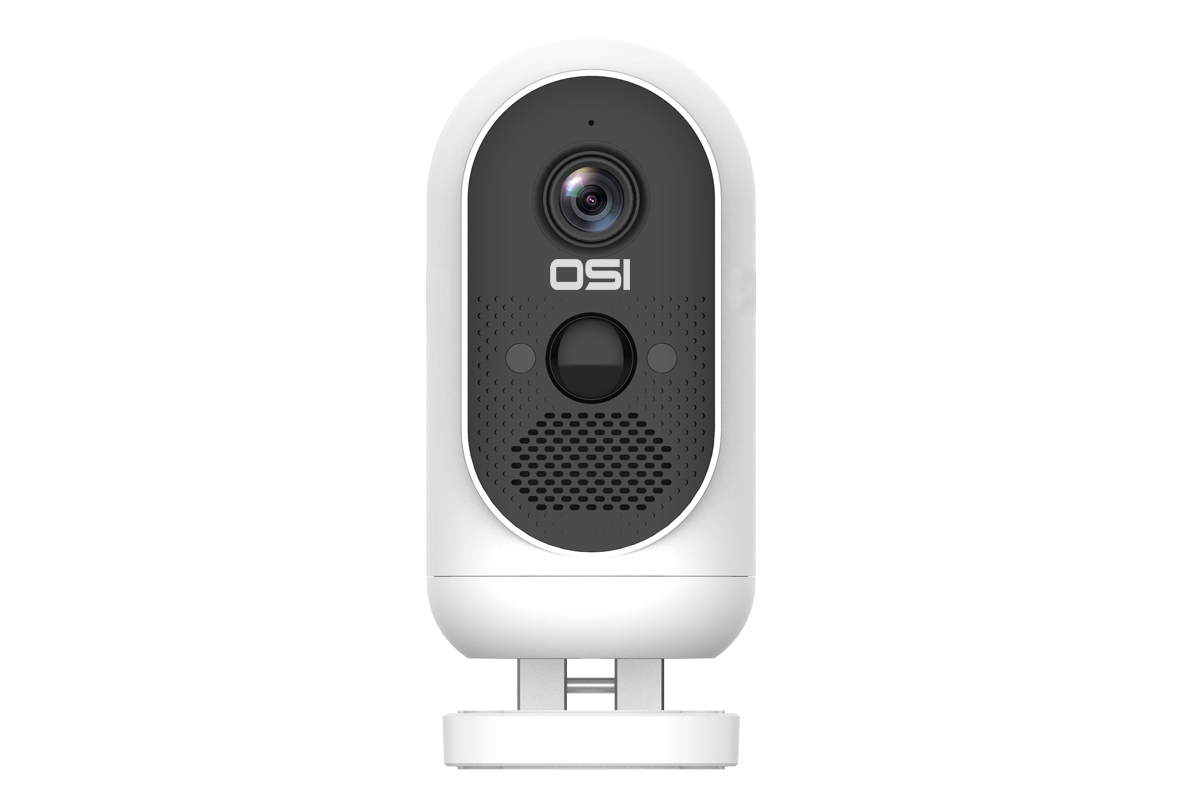 Wire-Free solar powered HD PIR Camera
See and hear it all by adding this OSI Wire-Free Battery Operated Solar powered Security Camera. This wire-free camera eliminates all the headaches associated with setting up a complicated security system. It is completely cable-free and worry-free! It connects wirelessly to your smartphone or tablet via app and has a built-in rechargeable (and removable) battery. The camera records 1080p HD resolution, has a 32ft / 10m night vision capability, passive infrared sensors (PIR) advanced motion-detection which detects whether a human has moved in or out of the sensors range, and an IP66 weather resistant housing. This camera comes with a powerful 6000mAH battery and comes standard with a solar panel attachment! The solar panel attachment is a great way to power your camera while prolonging battery life! The video is saved to a 32GB SD card which comes included and can be upgraded to a max of 64GB SD Storage.
---
OSI-WFCAM-S
SPECIFICATIONS
2
MP
Wire-Free 1080p Battery Camera w/ Solar Panel
10M
NIGHT VISION
Maximum night vision range
SD
32GB STORAGE
Included Storage (64GB max)
IP66
RATING
Dust, rain and snow resistant
---
---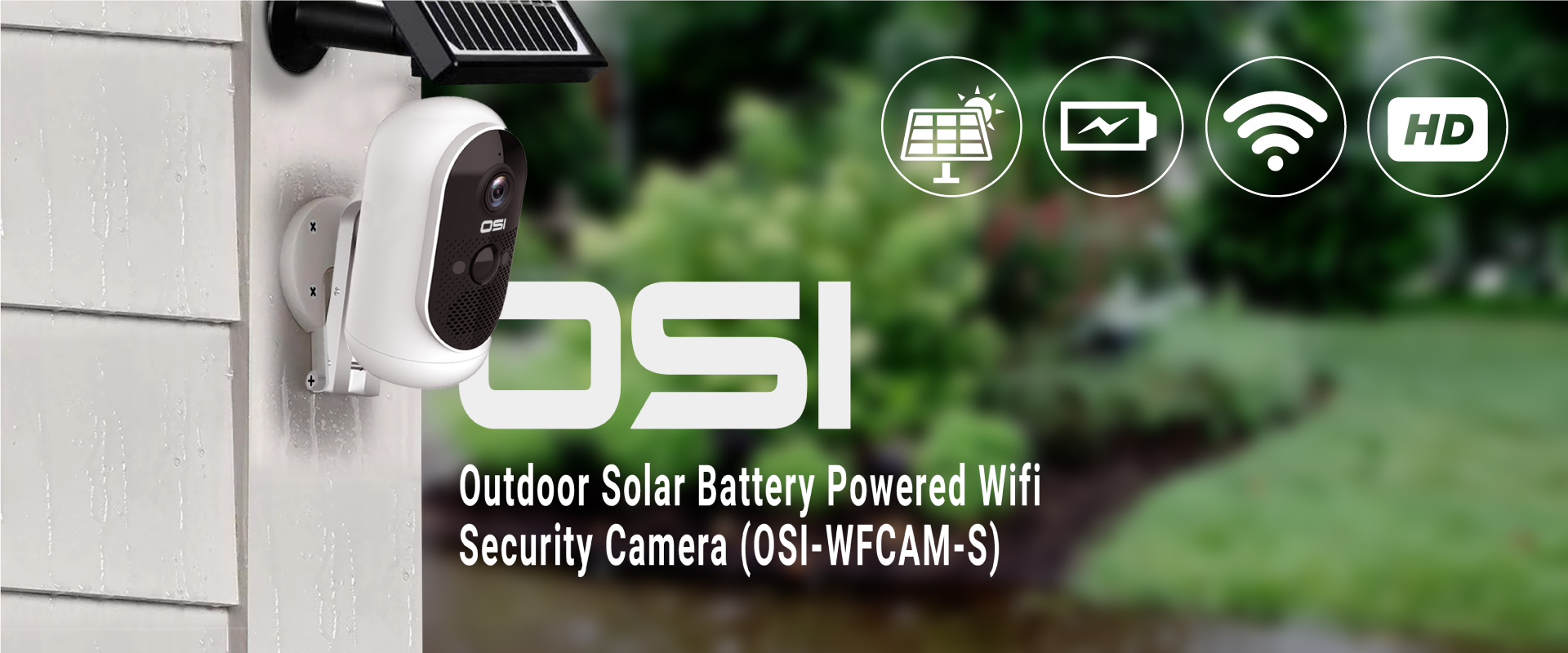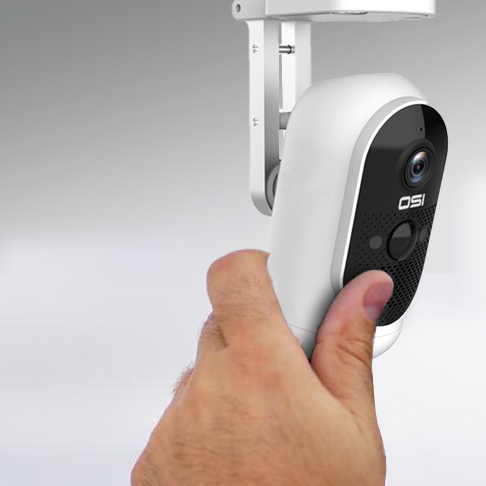 Easy Installation
This security camera is designed and engineered for quick and easy installation. It uses no cables at all - giving you more power, flexibility, and freedom in its installation. All you have to do is find the right spot, mount the unit, connect the solar panel to the camera, and you're done.To maximize battery life, it is recommended that you place the solar panel in a place that is exposed to direct sunlight for a long period of time.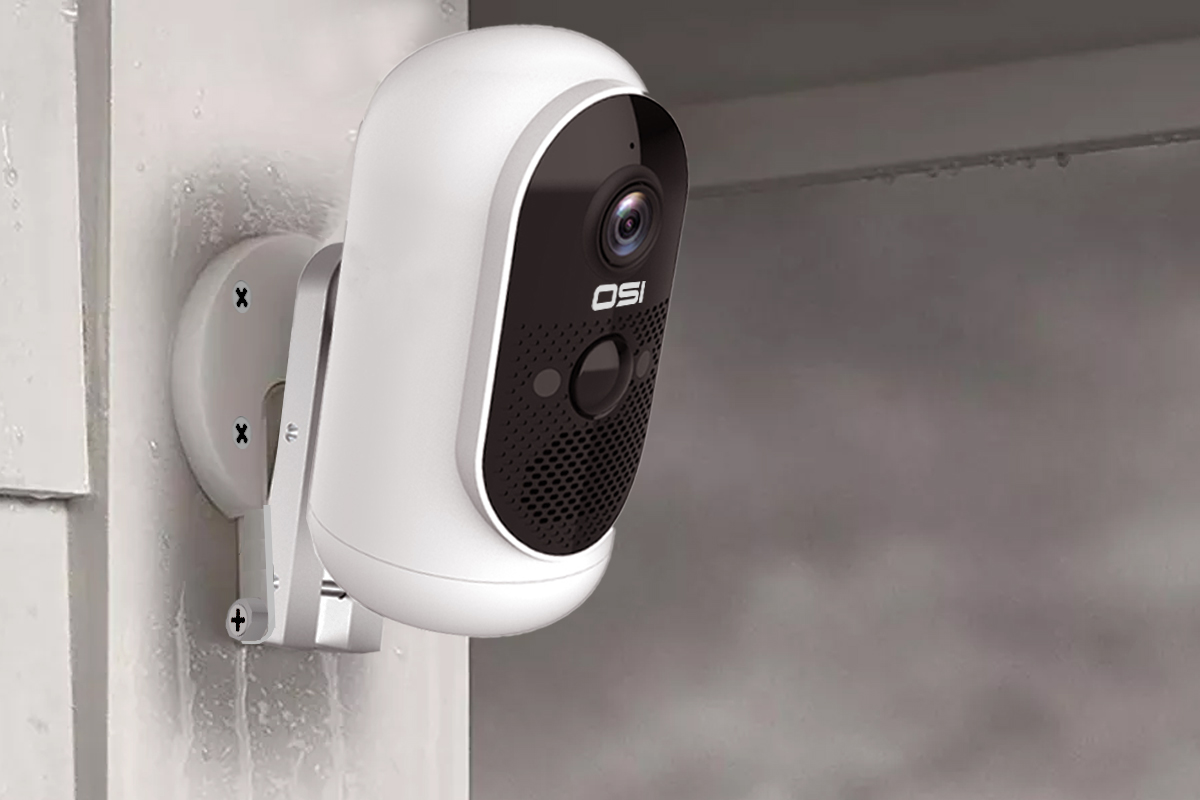 Built to withstand rain, dust and snow!
Mount these cameras outdoors! They are IP66 rated and have weatherproof design, meaning they're built to withstand rain, snow & heat all year round. So don't worry! Place them in the areas which are most important to you!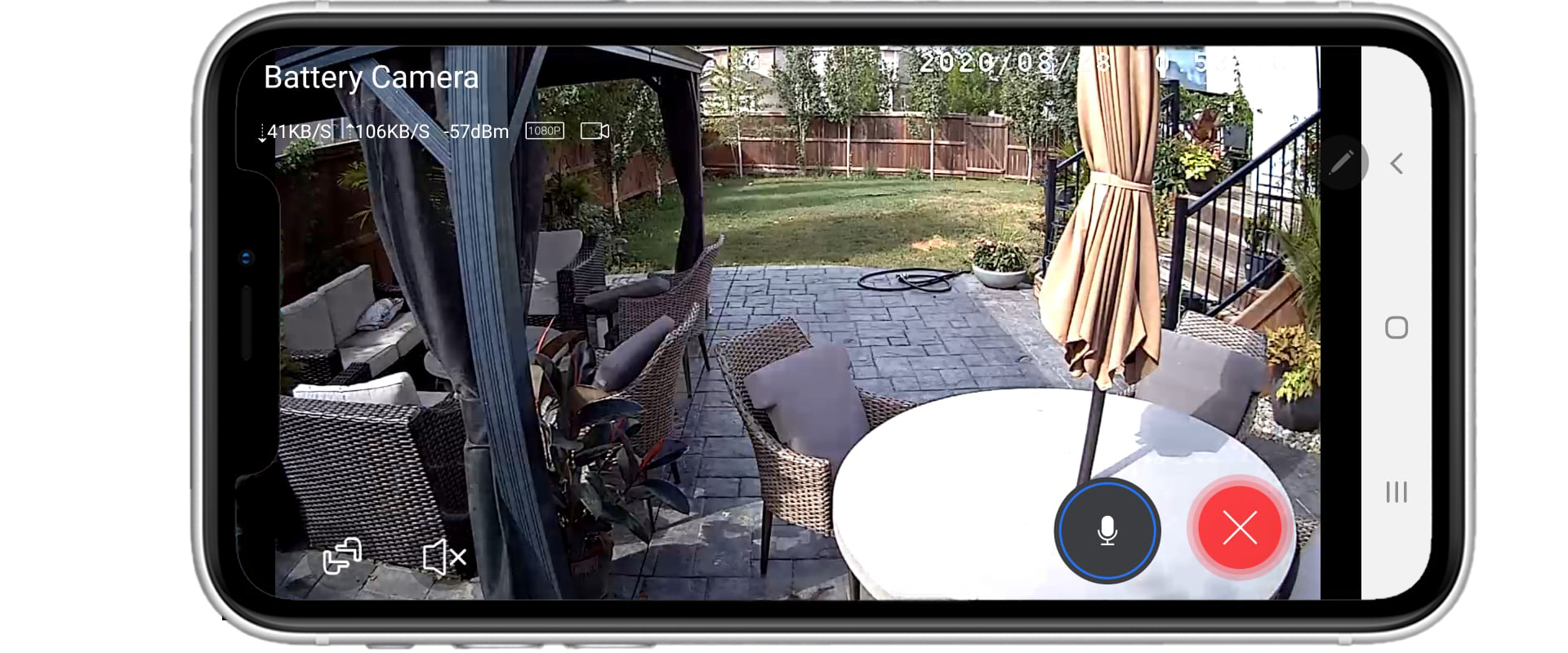 Remote viewing from anywhere at anytime 24/7
Not only is this system easy to install but monitoring your home or business from anywhere at anytime 24/7. Program the app to send you motion-activated push notifications straight to your phone to keep you connected to your property at all times. In addition to motion detection, OSI Battery Security Camera also has a 2-way intercom. As such, you can speak to people through the camera's intercom, allowing you to scare off possible intruders. Review recorded footage through the LIVEHOME app via smartphone or tablet with the free 7 day cloud storage. Simply go to your app store and type "LIVEHOME", then download and install the app! This camera has internal SD card storage (32GB SD Card included) in case you do not have internet and need to transfer recorded footage from your camera to a computer.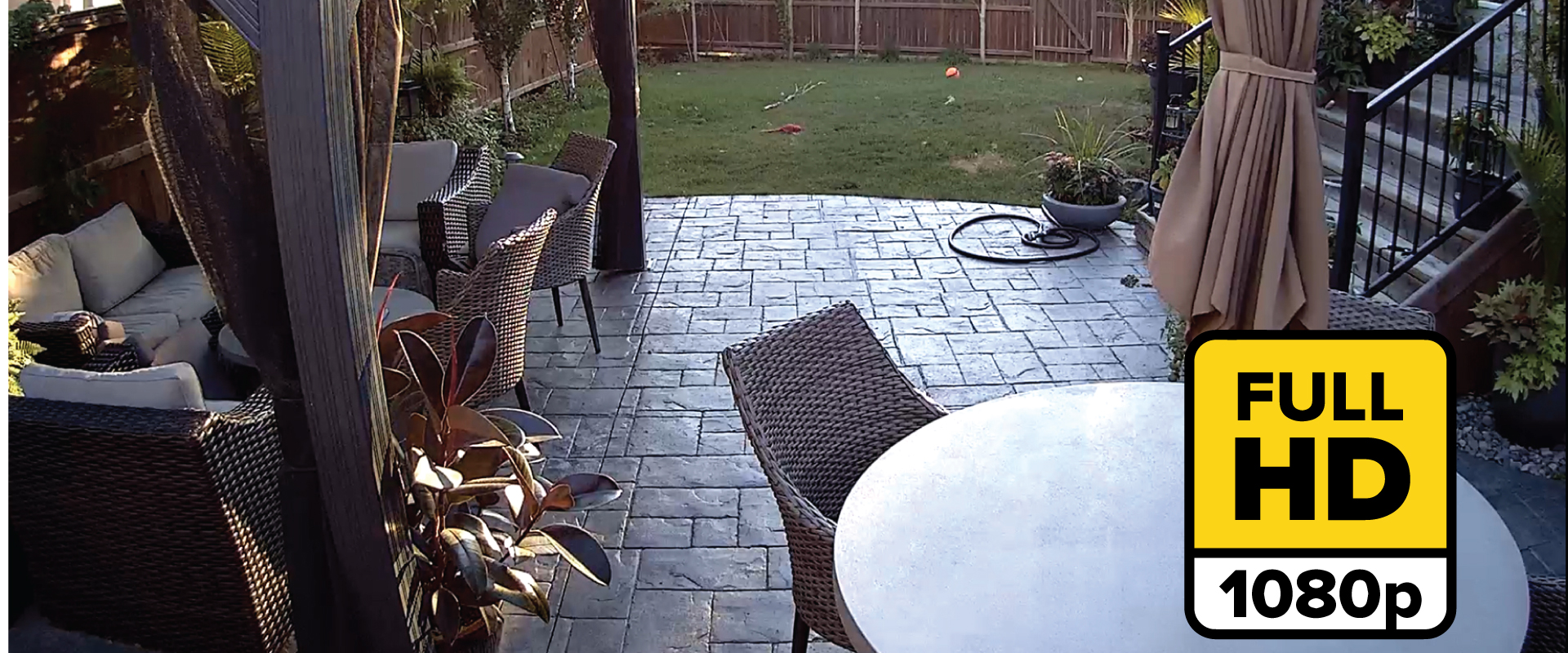 Crisp 1080p HD image quality
This surveillance system is at the forefront of HD analog technology and will produce industry leading 1080p (1920x1080) live viewing and recording. HD detail leaves nothing in question, and could be the difference in identifying faces.
---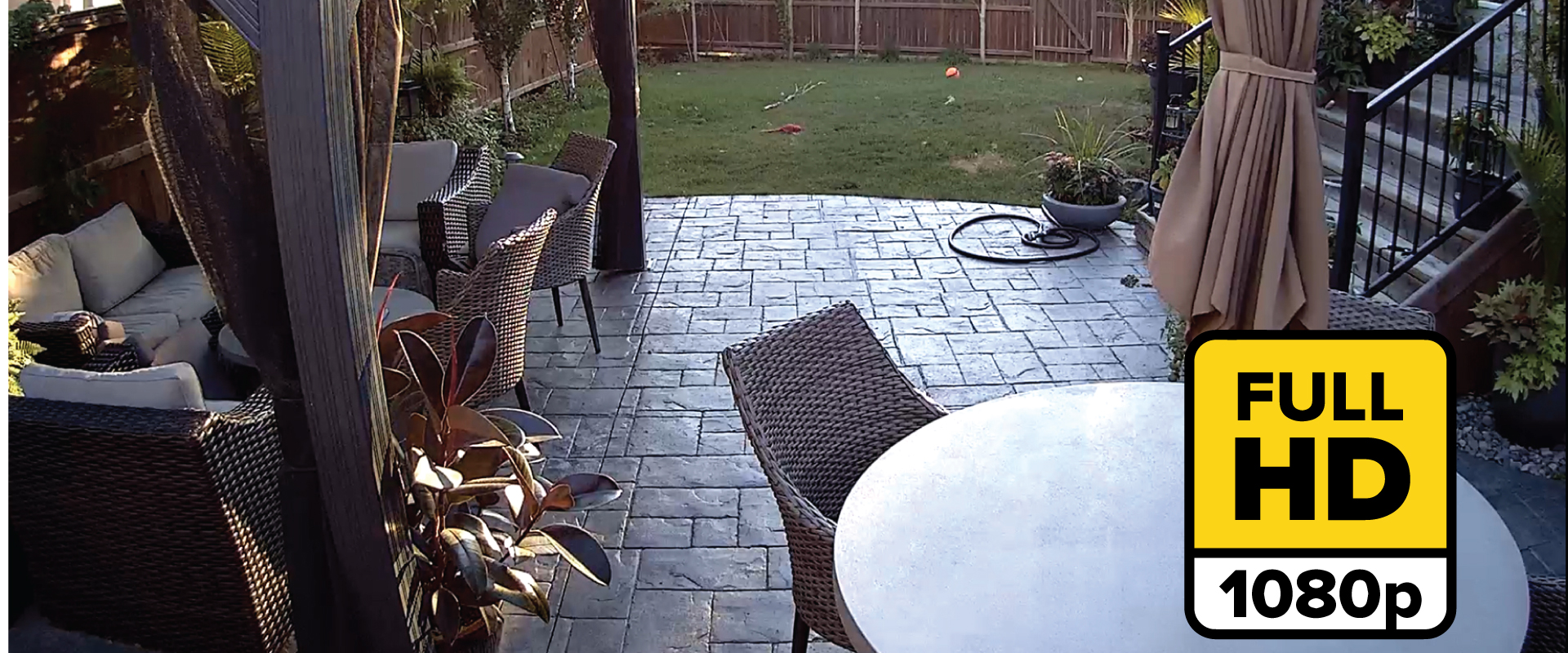 Infrared night vision
Securing your loved ones and property is a 24-hour operation. With this OSI's wire-free solar powered security camera, you have a set of eyes at the ready all night long. With its infrared night vision capabilities, this camera can see through the darkness of night up to 10 meters away.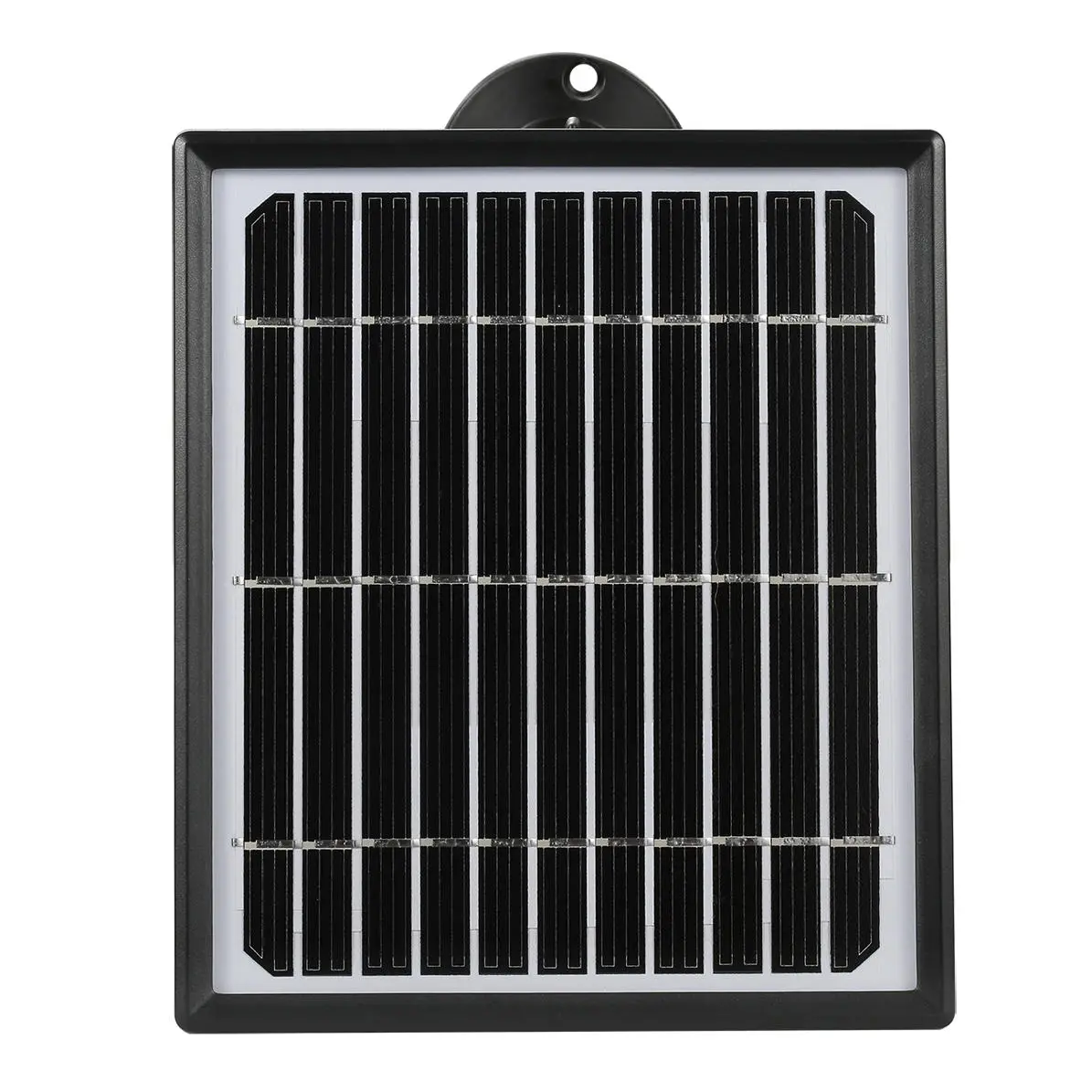 Solar Panel
This wire-free security camera comes with a solar panel to give it non stop power and prolong the battery life. The 360° wall mount allows you to easily position the weather resistant solar panel and ensure that it's perfectly positioned to maximize sun light exposure. Huge savings and eco-friendly.*Note: It's important to choose a location with plenty of direct sunlight and not in a covered or shaded area.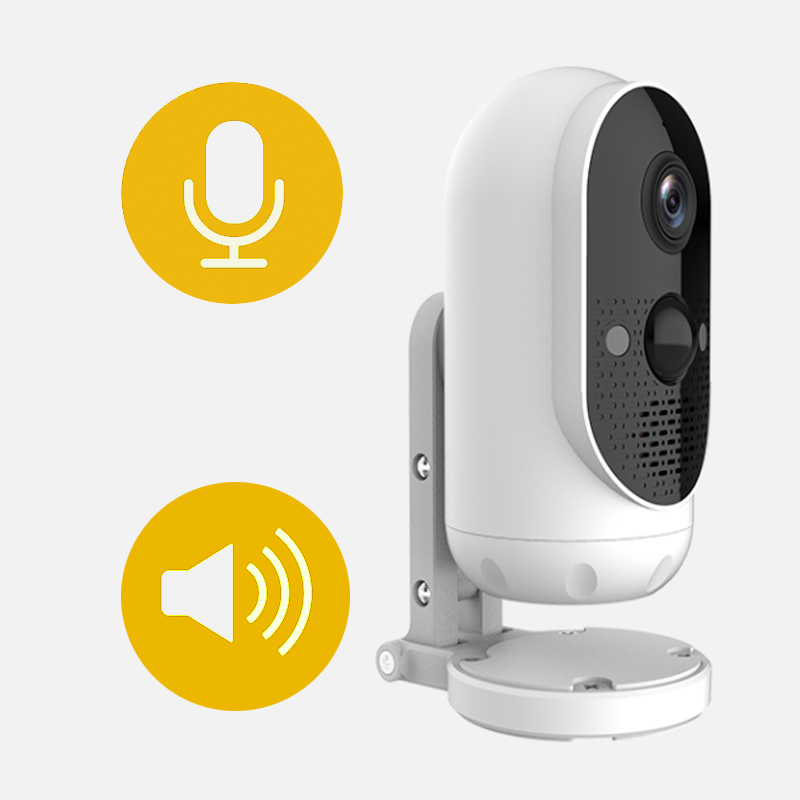 2-Way Talk
Another important feature of this wire-free camera is that it can capture sound and give you the ability to talk through the camera. This wire-free camera comes with a built-in microphone and a speaker, so you can hear things and talk through them using the Live Home App This unique feature will provide you with additional evidence (such as voices) when the need arises.
---
What's Included?
Our Wire-Free solar powered HD PIR Camera is easy to install and does not require professional installation. If you run into any problems just call, email or use our chat to contact our customer support line!
1x OSI-WFCAM-S Wire-Free 1080p Battery Camera
1x Waterproof Solar Panel
1x 32GB SD Card Storage
1x Micro USB cable (connect solar panel to camera)
1 x Installation & quick start guide
Reviews