Wireless Wi-Fi video doorbell Kit
OSI's Wireless 1080P full HD Wi-Fi video doorbell will give you peace of mind knowing who is at your door whether you're at home or away! Installing OSI's video doorbell takes less than 15 minutes from start to finish due to being 100% wireless so it is perfect for instant protection without the hassle of having to deal with hard-wiring or having to hire a professional! Get notifications on your smartphone when motion is detected or the doorbell button is pressed and see your visitors in full color 1080P HD resolution with a full 180-degree view from anywhere in the world via smartphone and tablet through remote viewing via the LIVEHOME app! Also, enjoy 2-way talk, meaning you can enjoy a full conversation with your visitor. Video is accessed via free rolling seven day cloud storage so if you think a package was taken from your porch, then easily go through your history to check! The included Wi-Fi chime just plugs into any outlet making for easy setup plus the wireless doorbell is easily recharged via included usb cable!
---
BATTERY POWER
Charge overnight with USB cable
2MP
CAMERA
color / infrared LED / motion detection
IP65
RATING
Resistant to water splashes from any direction
2 Way
AUDIO
Enjoy a full conversation with your visitor
Video
CLOUD STORAGE
Rolling seven (7) days of activity history
---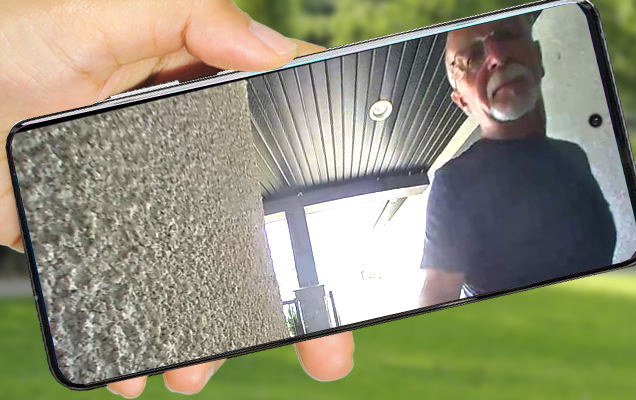 Speak to your visitors while you are at home!
Two-way audio communication allows you to speak to your visitors while you are at home, work or away on vacation. And with 7 days Free cloud storage, the system will keep recordings of visitors. Our OSI video doorbell kit includes our wi-fi chime which can plug into any outlet in the house where it can connect to your home wi-fi. Place the chime anywhere in your home or office to hear real-time notifications so you will never have to miss a thing when you are busy!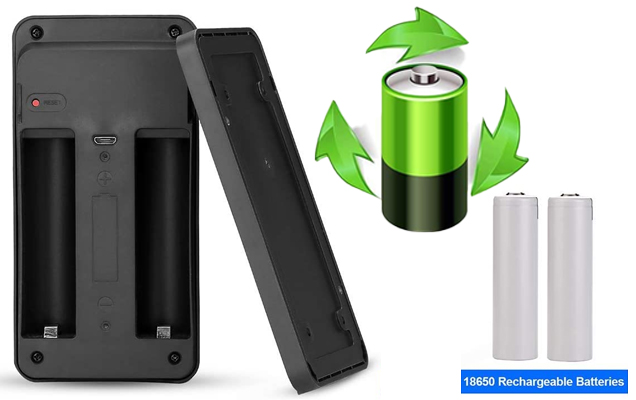 Super easy installation
Installing OSI's video doorbell takes less than 15 minutes from start to finish due to being 100 percent wireless! The OSI-DBCAM-W-KIT is a standalone product which is perfect for those homes or apartments which have no exisiting doorbells or for those who don't want to bother with wiring of any kind. First, screw in the mounting plate, place the included rechargeable batteries inside the unit before placing the unit over the mounting plate, plug the door chime into any wall outlet, download the LiveHome app and connect your mobile phone to Wi-Fi (2.4GHz network, not a 5GHz network), pair both the doorbell and chime then follow the app wizard to finish Wi-Fi configuration.
Pro Tip: Install the LiveHome app first and follow the step-by-step installation video or installation guide in the downloads section above.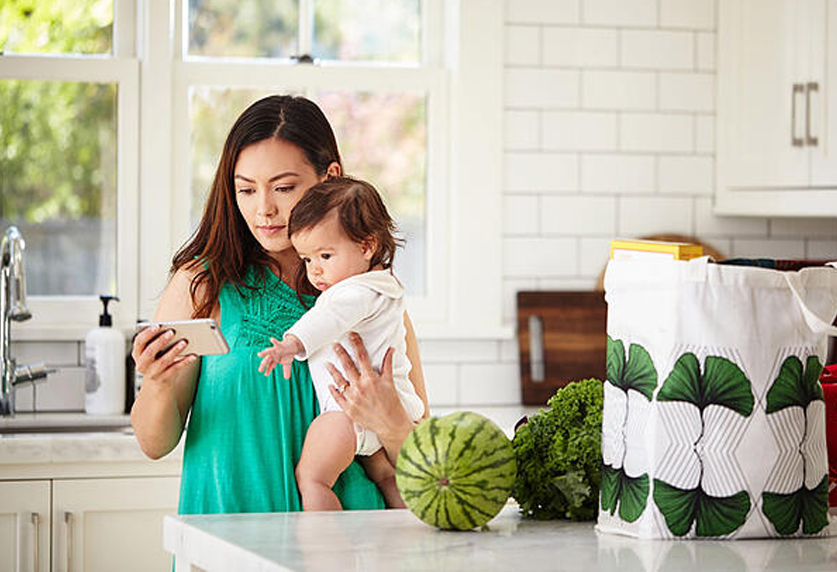 Video quality
The OSI's video 2MP video quality has a high definition of 1080p with a full 180-degree view. Night mode allows you to view visitors in full HD color even when it is completely dark outside. The camera allows you to capture all of the details. You can use the LiveHome app to control the device from your smartphone or tablet and to access the camera at any time. No matter where you are, you can answer the bell, see who is at your doorstep, and speak to them.
---
OSI-DBCAM-W-KIT Wireless Wi-fi Doorbell Camera Features
HD VIDEO
See your visitor in up to 1080P HD and 5x zoom.
MOTION SENSOR
OSI Video Doorbell alerts you even if a visitor doesn't press the button – providing additional security.
LIVE MONITORING
Monitor your front door at any time by starting the video from the app.
FREE VIDEO RECORDING
OSI Video Doorbell can record each video so you download or watch them at any time.
MULTIPLE USERS
Multiple people can receive alerts to answer the door and you can have multiple devices on each account..
HEAR & SPEAK
2 way audio means you can enjoy a full conversation with your visitor.
With or Without the Internet
Review the day's events while you were away – includes missed visitors, answered video calls and motion alerts.
COLOR NIGHT VISION
Feel safe knowing you can see a visitor at night – in full color HD video.
SNAP PHOTOS
Capture a photo of your visitor with the touch of a button
RUGGED
OSI works in low temperatures of -50° F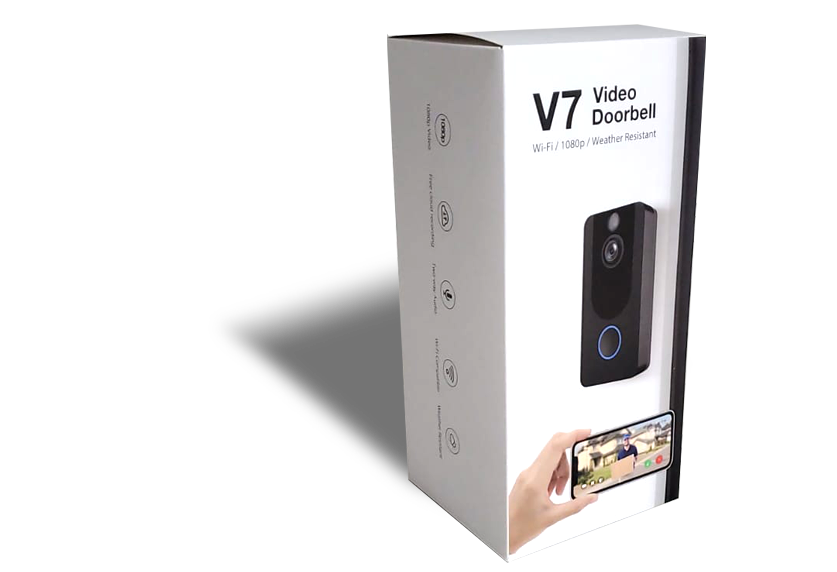 What's Included?
This OSI Wireless Wi-Fi video doorbell comes with the unit, user Installation and assembly Instructions and installation tools needed to install onto the wall whether it be wood, vinyl siding or brick. The Wi-Fi Chime just plugs into any outlet making for easy set up and does not require professional installation. If you run into any problems just call, email or use our chat to contact our customer support line!
1x Wi-Fi video doorbell - Wireless
1x

Wireless Wi-Fi Chime

2x Rechargeable Batteries (2600mAh 3.7)
1x USB Charging cable
Requirements
Supports 2.5 GHz Wifi networks
Reviews